A Nature Lovers Paradise
Click on any photo to be instantly transported
| | | |
| --- | --- | --- |
| | | |
| Nature Lovers | Flowers | Nature Parks |
| | | |
| Orchids | Waterways | Fruits & Vegetables |
| | | |
| Birds | Butterflies | Beaches |
A Nature Lovers Paradise
A Park Like Setting
is no exaggeration

Very friendly and colorful birds and other animals you may find in your yard at any time...

Click here to see a list of the birds and animals you will see

Flowers


---


The weather is
PERFECT
for growing flowers all year
---
Orchids

Light and temperature are perfect for growing orchids and other exotic plants
all year long
---
Lots of State and Local Nature Parks
are within a few miles
Click any photo for a virtual tours of these and other nearby places
---
Lots of lakes, rivers and bay areas
for fishing, hiking, biking and kayaking
For more information and some virtual tours visit:
For more information and some virtual tours visit:
---
Fruits & Vegetables
There are several very nice garden areas for growing your own flowers fruits and vegetables.

I usually grow tomatos,
eggplants, radishes, corn, beets, papaya, string beans, sunflowers, wildflowers, pineapples as well as
Cassia and Milkweed
(for the butterflies)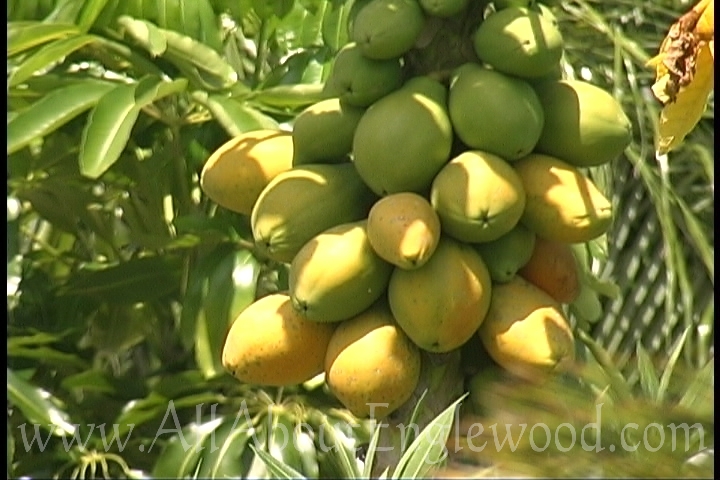 Papaya's are very easy to grow anywhere in the yard
Must Love Birds
Some of the birds we see in the yard daily or weekly
Red Bellied Wookpecker
(Peckerhead)

Male Cardinal
(Mr C)

Osprey
(Sea hawk)

Ringed Turtle Doves
(Lovey & Dovey)

Bald Eagle

Red Shouldered Hawk
(Incoming)

Coopers Hawk
(Crasher)

Yellow Crested Night Heron

Anhinga
(Angie)

Great Blue Heron
(Big Blue)

White Ibis

Mockingbird
(Chirpy)

Boat tail Grackle
(Hewey)

Brown Thrasher

Great White Egrets
(Snowbird)

Female Cardinal
(Mrs. C)

Blue Jay
(J Bird)

Mourning Doves
(The Partridge Family)

Joe Crow

Snowy Egret

Common Grackle
(Yellow Eye)
Butterflies in your yard
Every Day !
Raise your own butterflies all year long
Click here for some great photo's
| | | |
| --- | --- | --- |
| | | |
| | | |
| | | |
Location - Location - Location
Sun - Fun & Beaches
Englewood Area has
The Nicest Beaches in all of SW Florida !
These are all local beaches in the Englewood Florida area
Click on any photo to see some great photo's and video clips
www.Sunset-Relaxation-Video.com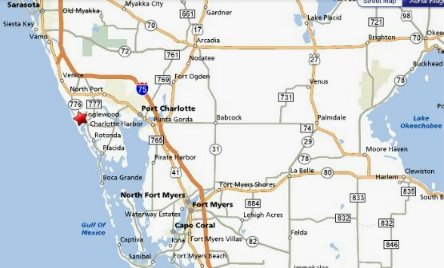 Visit:
www.AllAboutEnglewood.com

for local information about Englewood,
Englewood events, and virtual tours
---
An All Inclusive Englewood Small Business Directory
---
3 miles to an assortment of restaurants -
Italian, Seafood, Mexican, Deli's etc
7 miles to Englewood Beaches
5 miles to Placida and Boca Grande Beaches
5 miles to the Pioneer bike trail
Excellent Sport Fishing (Tarpon Capital of the world)
Boating Everywhere - 5 miles to several Boat Ramps
Nicest beaches in all of SW Florida

Visit
www.Sunset-Relaxation-Video.com
---
Lots of State and Local nature parks within a few miles
Lots of lakes, rivers and bay areas for fishing and Kayaking
For more information and some virtual tours visit:
Need to learn more about this area
Visit
All About Englewood Florida
All About Englewood Florida
The NEW Englewood Yellow Pages
All About Englewood Florida


All About Englewood Florida
Shopping - Business - Nature - The P.O.D. - (NEW) 2013 Event Calendar
All About Englewood Florida
Parks - Beaches - Relaxation - Events - Photography - Photo Gallery - Testimonials
All About Englewood Florida
Photo webpage
by
Robert Shainline Photography
Video & Internet services

Thank you for visiting
Have a great day
Your questions, comments & ideas are always welcome
Need a great photo webpage to help sell your home
Drop me a note or give me a call
For more information e-mail

(941) 697-3448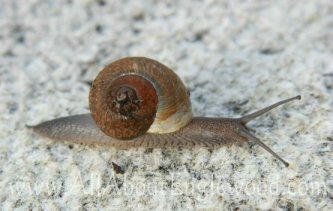 Snailmail to:

Robert Shainline
25 Golfview Road
Rotonda West, Fl. 33947
----------------------------------------------------------------------------------------------

A Nature Lovers Paradise
5 Bedrooms 4 baths
2 buildings - One facing North - One facing South
One with attached 2 car garage - One with attached 1 ½ car garage with roll up/down screen door
2 huge beautiful lots
(nothing like the rest of the area)
This home was landscaped for someone who likes nature, gardens,
peace and quiet, and privacy in their own back yard.
The landscaping also provides lots of shade, flowers and very, very good security and protection
from people wondering into your yard and/or storms coming from any direction.
For more information e-mail
(941) 697-3448
----------------------------------------------------------------------------------

Birds in our area
Great Blue Herons
Great White Egrets
Little blue herons
Little Green Herons
Tricolor Herons
Anhinga's
Blue Jays
Cardinals
English Sparrows
Mockingbirds
Brown Thrashers
Boattail Grackles
Common Grackles
Redtail Hawks
Coopers Hawks
Red bellied Woodpeckers
Pileated Woodpeckers
Mourning Doves
Ringed Turtle Doves
Redwinged Blackbirds
Starlings
White Ibis
Catbirds
Several varieties of Warblers
Wrens
Black Vultures
Turkey Vultures
Common Crows
Fish Crows
Bald Eagles
Sandhill Cranes
Moorehens
Ground owls
Osprey (Sea hawk)
Wood Storks
Very friendly Grey Squirrels daily
Anoles - lizards
Alligators
Frogs & Toads
Softshell water turtles
Sliders

Other common birds we see occasionally
Hummingbirds
Great Horned Owls
Screech Owls
Kingfishers
Cormorants
Barred Owls
Swallowtail Kytes
Green Parrots
Thousands of Tree Swallows - migration
Hundreds of Robins - migration
----------------------------------------
On the gulf in this area
All kinds of Seabirds
Dolphins
Manatees
Sea Turtles
Brown Pelicans
Cormorants
Frigates
White Pelicans (in winter)
----------------------------------------
Critters you will see in the area occasionally
Bobcats
Fox Squirrels
Red foxes
Coyotes
Otters
Wild Pigs
Opossums
Box turtles
Gopher tourtises

Butterflies
(see butterflies every day)
Orange Barred Sulphurs
Cloudless Sulphurs
Black Swallowtails
White peacocks
Giant Swallowtails
Gulf Fritillaries
Dragonflies
Ladybugs

Carpeted areas provide:
No Weeds
No Mosquito's
No No-seeums
No Ants
No reason not to go barefoot
Little to - No Maintenance
If you would prefer grass...
the ground underneath is absolutely perfectly
ready for new sod or seed

Houses for Sale
Take a Virtual Tour


Thank you for visiting
Have a great day
Your questions, comments & ideas are always welcome
Need a great photo webpage to help sell your home
Drop me a note or give me a call
For more information e-mail

(941) 697-3448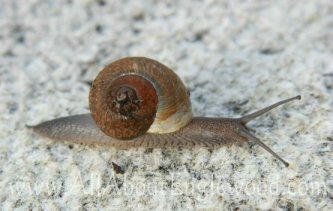 Snailmail to:

Robert Shainline
25 Golfview Road
Rotonda West, Fl. 33947