Robert's Photography
& Video Services

Presents
The Englewood
Relay For Life

2009
Hello everybody... and welcome to my Englewood photo web pages. This event occurred on march 28th, 2009 on the football field of the Lemon Bay High School, on Placida Road in Englewood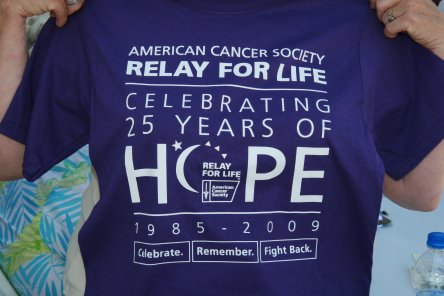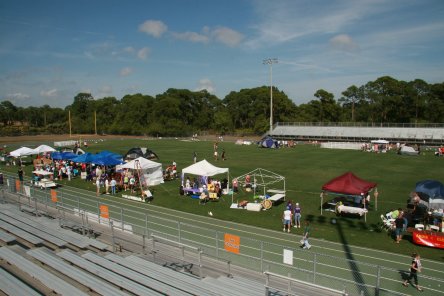 I arrived early and watched the teams try to set up their booths all around the track... but it was a very, very windy evening, and the wind really didn't allow for anything that wasn't bolted to the ground.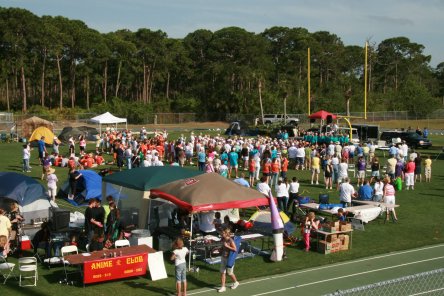 The field filled for opening ceremonies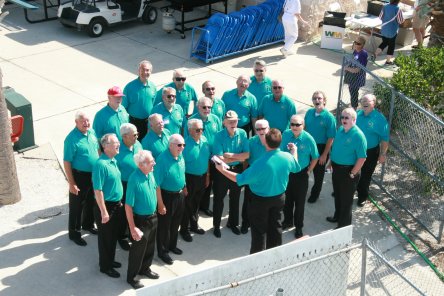 The Lemon bay Chord Company warm up by the
grande stands before singing the national anthem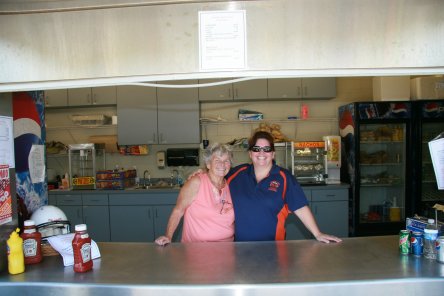 The school snack bar was open for business,
and offered a variety of tasty snacks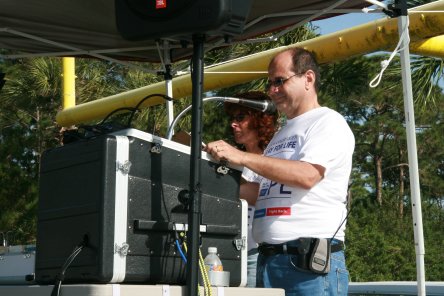 Opening ceremonies went off without a hitch... except for maybe the sound of the wind ripping past the microphone once in awhile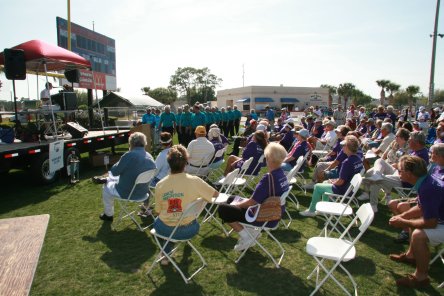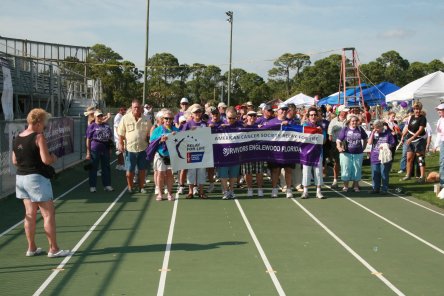 And the Relay for Life began with the survivors walk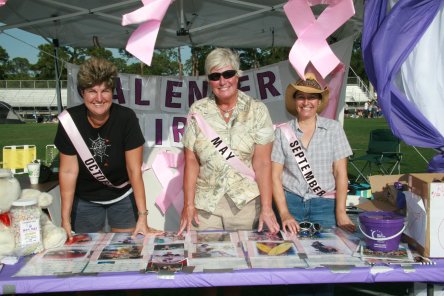 I tried to get a photo of each of the booths...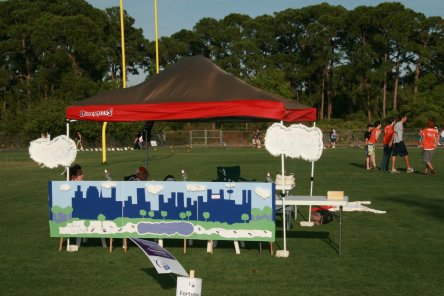 But many of them were quite windswept. The sign below will
give you an idea of how strong the wind was blowing all night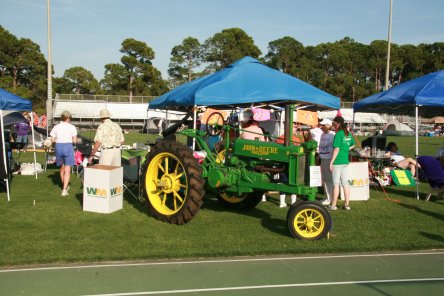 Of course this tractor had no problem staying in place :)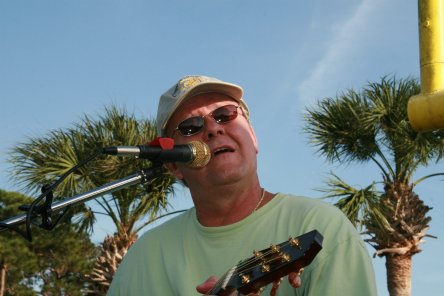 The entertainment kept the event festive
And there were quite a few places along the way
where you could stop for something to eat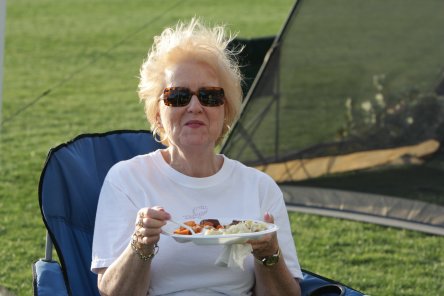 | | |
| --- | --- |
| | |
| Of course there is always time... | for some of my casual portraits :) |
And other interesting things that I find to photograph :)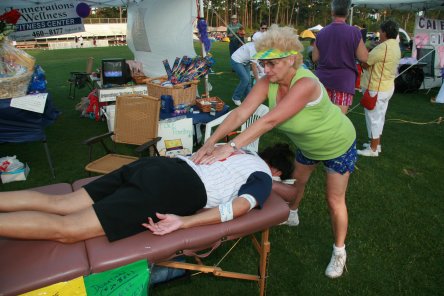 You could even get a massage while you were there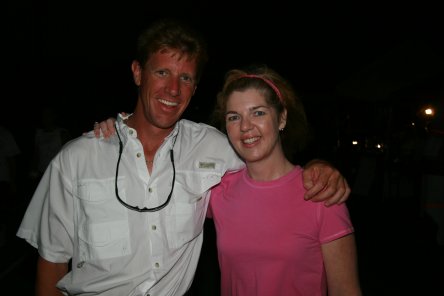 Photo Tip of the day. I often photograph folks together like this... and it's natural to put your arms around each other when you stand this close... but just as a reminder to all of you that take pictures... it's always better to "not" have the hands hanging over someone's shoulder like this. :)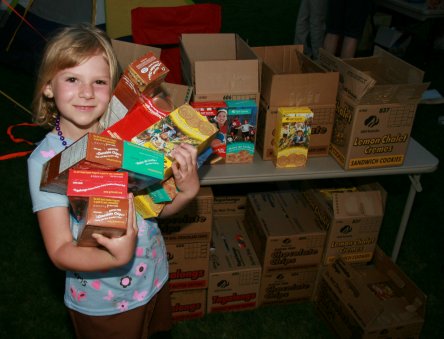 And my POD (picture of the day) for this event. This little girl posed for several minutes for me to get this picture as I just kept adding one more box to the stack to see how many she could hold at once. Cute :)
---
This Photo Webpage compliments of

Robert's Photography
& Video Services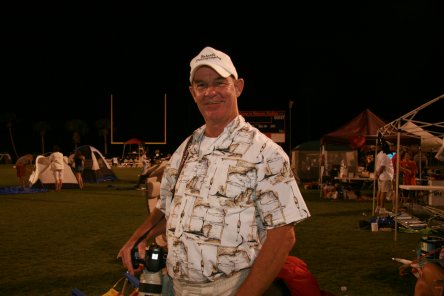 ---

All About Englewood Florida
Englewood Small Business
These photo web pages were built with
a screen resolution of 1024 x 768
Need a photographer for your next event ??
Robert Shainline
P.O. Box 906
Cape Haze, FL 33946
---

Pictures of the Relay for Life Event in Englewood Florida
Pictures of Englewood Florida
pictures of the Lemon bay High School football field
All photographs copyrighted by Robert Shainline 2009

Member of the
Englewood Chamber of Commerce

Member of the
Boca Grande Chamber of Commerce

President of the
Englewood Executive Network

photographer in Englewood Florida