Robert's Photography
& Video Services

Presents
Lemon Bay Historical Society
CRACKER FAIR
On Dearborn Street in Englewood Florida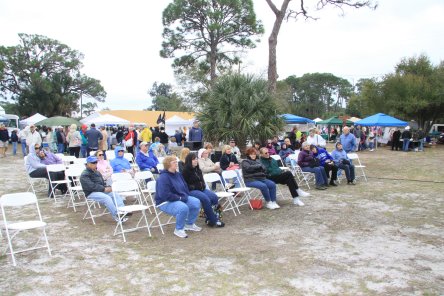 It was a cold windy day on Saturday when I went to the fair... and the most of the people were dressed in their warmest winter clothing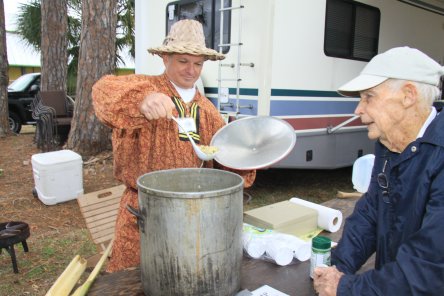 My next stop was over to the Charlotte County Historical Center Society's table for a taste of some good old fashion Swamp Cabbage.

For those of you that don't know... this is actually the top center stalk of the Cabbage Palm that grows everywhere in Florida. Simmered all day with a little salt pepper and a few other minor ingredients this stuff tastes as good as any chicken soup you've ever had.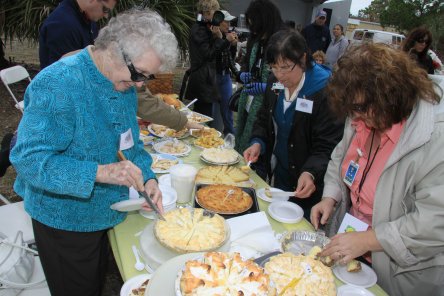 The Pie Contest was a big hit and there were lots of delicious kinds to try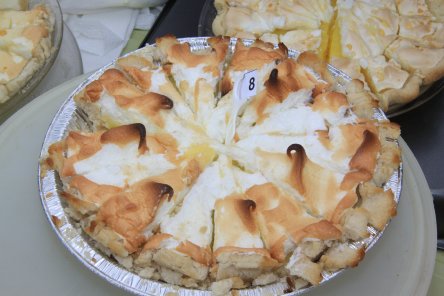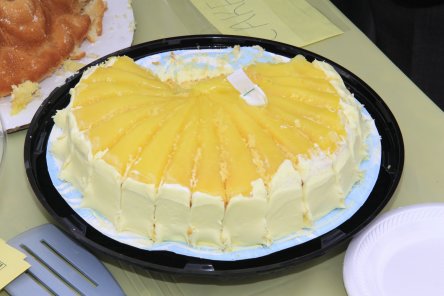 Lemon Bay Historical Society has good old fashioned Cracker Food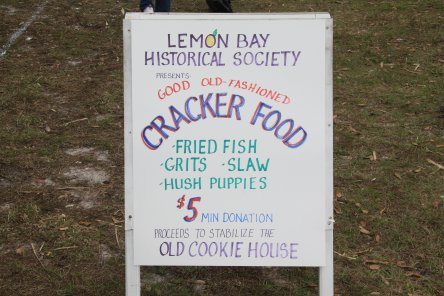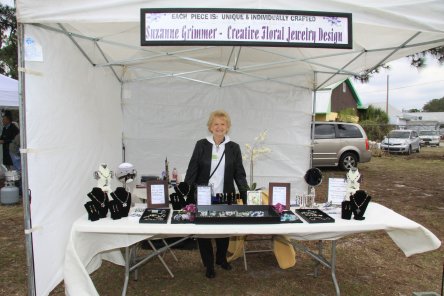 Suzanne Grimmer "Creative Floral Jewelry Designs (941) 493-7861
Paul Chatham Fish Carvings
The Lemon Bay Rotary has taken over the the Jaycees in
raising funds for the 4th of July fireworks in Englewood.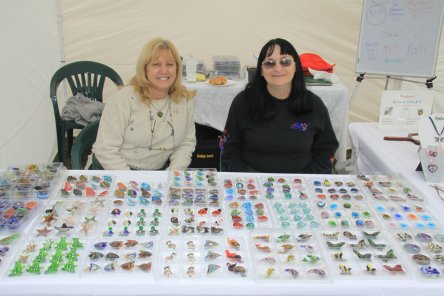 Glass Pendants by Kathie Carter (941) 625-3295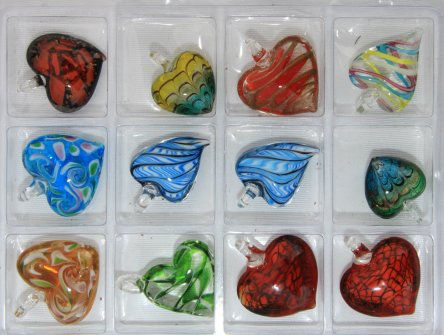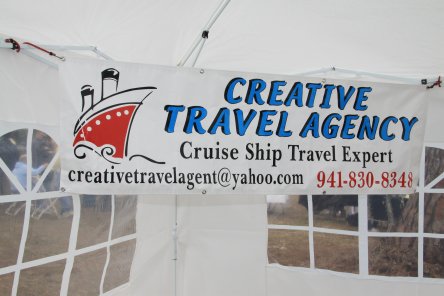 Creative Travel Agency - (941) 830-8348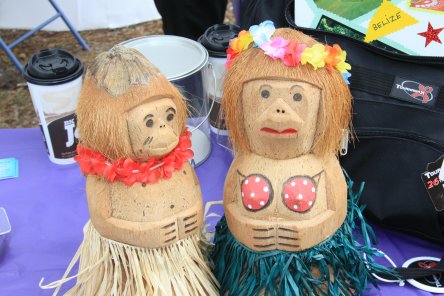 The Englewood Edge - Englewood's new online newspaper
Lemon Bay Garden Club - 480 Yale Street Englewood - 473-1693
Jera Stratton Originals (941) 426-5556
Really good hot dogs from "Hot Dogs U Relish". They are available for events and parties. Contact Tony Skulitz, Sr. (941) 223-7524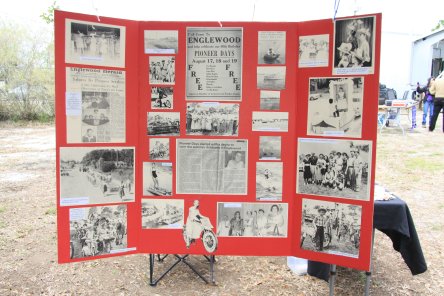 Charlotte County Historical CEnter Society - CCHC Society
22959 Bayshore Road (941) 629-7278
This Photo Webpage compliments of

Robert's Photography
& Video Services
---

All About Englewood Florida
Englewood Small Business
These photo web pages were built with
a screen resolution of 1024 x 768
Need a photographer for your next event ??
Robert Shainline
P.O. Box 906
Cape Haze, FL 33946
---

Pictures of Englewood Florida
pictures of the Charlotte County Historical Society's Cracker Fair
on Dearborn Street in Englewood Florida
Pictures of Dearborn Street in Engelewood Florida
All photographs copyrighted by Robert Shainline 2009

Member of the
Englewood Chamber of Commerce

Member of the
Boca Grande Chamber of Commerce

President of the
Englewood Executive Network

photographer in Englewood Florida