Welcome to the
Fishn for Heroes Wounded Warriors Inc.
5th Annual Chili Cook Off
December 1, 2018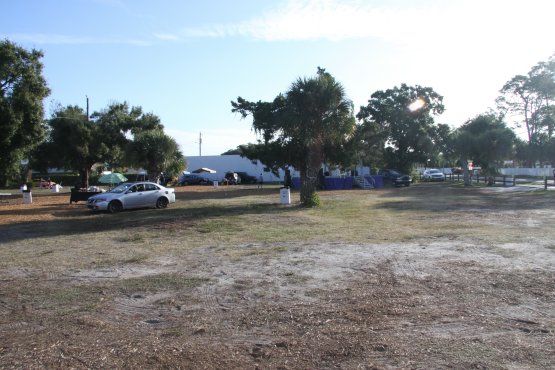 Early Saturday morning they start with a clean slate at Pioneer Park on Dearborn
Street and have only a few hours to get the entire event up and running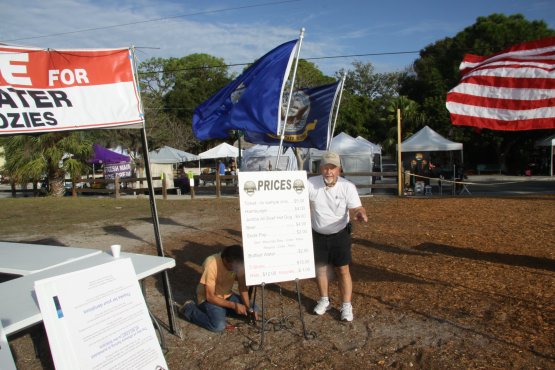 Signs were especially difficult as the wind picked up first thing in the morning...
but Capt. Jim O'brien knew how to make the whole thing come together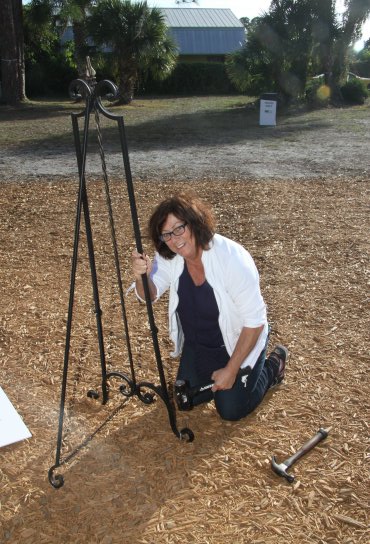 Signs had to be staked down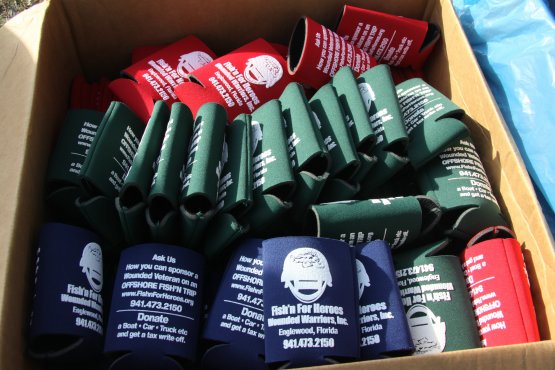 Fishn for Heroes coozies, hats and T-shirts were available for sale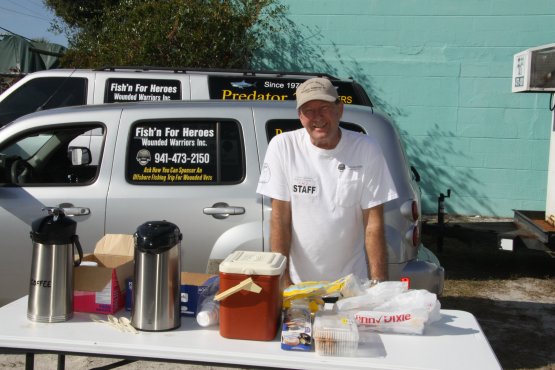 Coffee and donuts for everyone that helped
All the volunteers were greatly appreciated
Always liked doing window portraits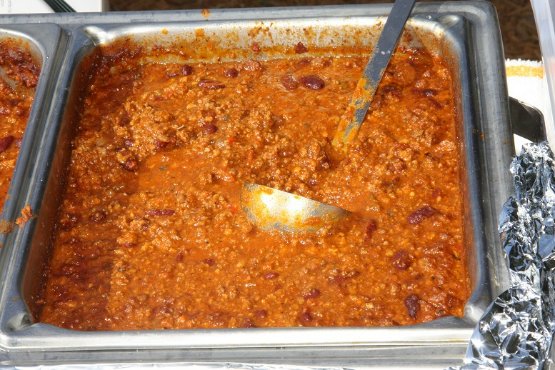 But today... it was all about the chili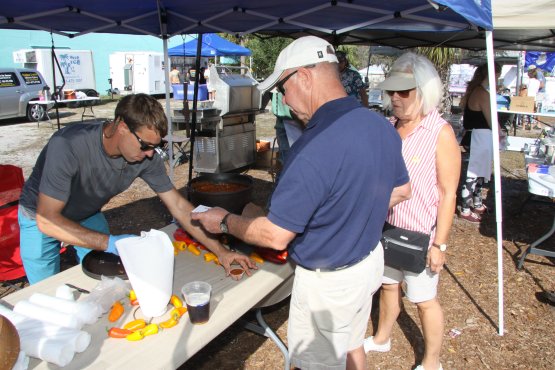 Jason Franklin set up his own Hillbilly style table with antique decorations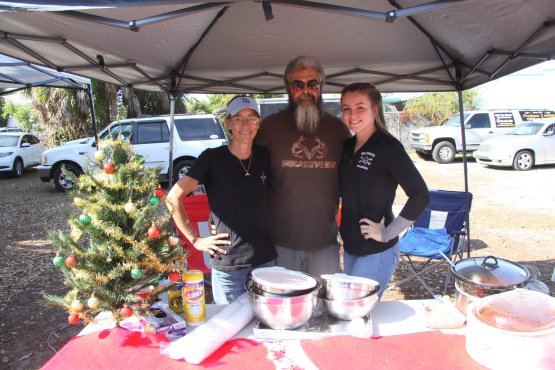 Capt. David Whittington inshore / offshore fishing charters (941) 286-7987
Englewood Elks #2378 - 401 N. Indiana Ave. Englewood
Executive Chef - Douglas A. Chmielewicz
(561)358-5868
Things started picking up around 11 am
Remote control truck pulling his Texas Best Barbecue smoker
Yancey & Kris Horwath & Ed Carbon. - From Englewood via London Connecticut. Yancey & Ed are childhood friends and veterans enjoying their retirement in Florida.. (860) 608-5838
New Faull Inn - Grove City FL - (941) 697-8050
Razz Taylor - Mystic River Band - (863) 244-2163
The Temptation - Kevin Stockdale - Executive Chef - 350 Park Ave. Boca Grande FL (941) 662-0454 kevin@thetempbg.com
Mandatory police participation if serving alcohol
Did somebody say steak ???
Hot dogs and Hamburgers were also available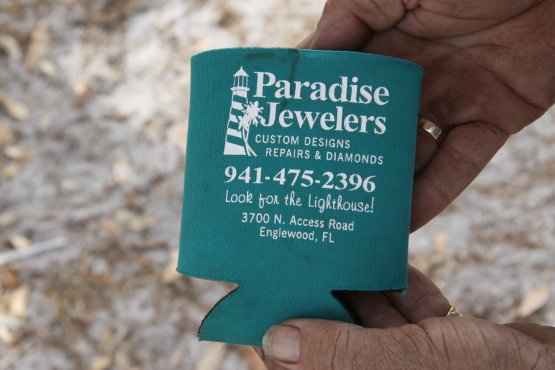 Judges for the chili cook off - They even made me a judge.
Never ate so much chili in one day... ever !
I asked what her job was... she said she was the "money lady" :)
It's beginning to look a lot like Christmas :)
Englewood Fire sent a truck with handouts for the kids
While things were slow at the Chili Cook off... I decided to take a walk down Dearborn Street's Art Show going on at the same time. I used to photograph this entire show every year. Lots of photos on my web site at www.AllAboutEnglewood.com
I walk until I find something new and interesting. This is Rita Beard - (904) 687-8622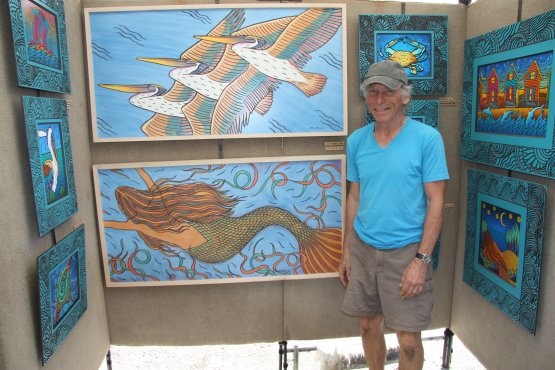 Tony Krysinsky - Engraved Wood Paintings - (850) 291-2803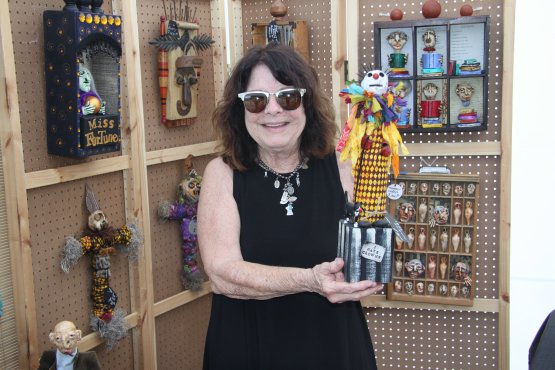 Artist - Tanya Varble - - (941) 830-5080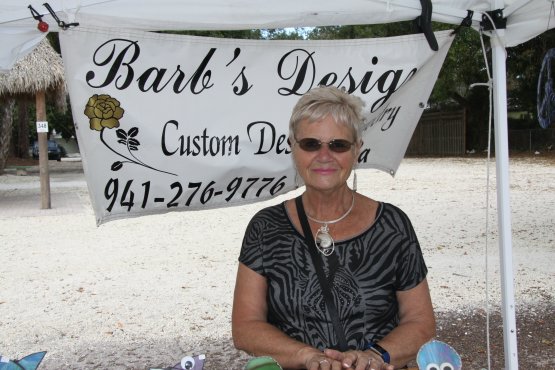 Barb's Designs - Wire Sculpture Instructor - Stained Glass - (941) 276-0776
Time for the drawings. Lots of great prizes to hand out.
I wuv my new fishin pole :)
These guys won 3 great dinners !
4th Place Winner
Capt. Dave Whittington
3rd place winner
Yancy & Kris Horwath and Ed Carbon
Jason Franklin - Best of Show winner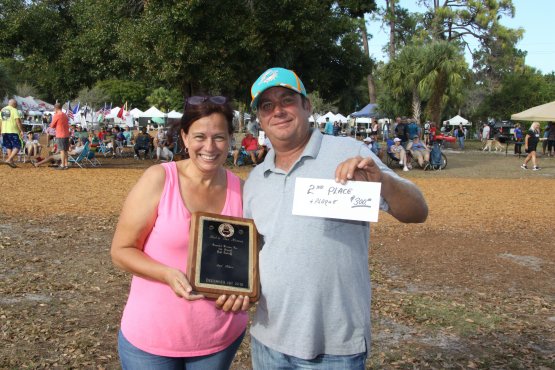 2nd Place Winner
Snook's Bayside Restaurant and Tiki Bar @ Royal Palm Marina
50 / 50 Winner gets $75.00
1st Place Winner
Dave Orio
New Faull Inn - Grove City FL - (941) 697-8050
---
Photography and web site creation donated
by
Robert's Photography - Video & Internet Services
Experience the possibilities
@
www.AllAboutEnglewood.com